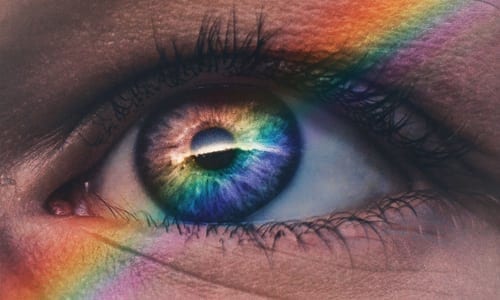 We are currently looking for a UK based Solution Architect to join Eurostep's Specification & Design team.
The Solution Architect will work with our clients establishing solutions using ShareAspace, Eurostep's collaboration hub. Typical projects need the architect to understand the information content and processes across several related applications, possible in multiple enterprises and then specify how ShareAspace can be set up to synchronise between systems or consolidate information which then feeds into downstream processes. We are particularly looking for someone to work with BAE Systems and UK MOD where we are involved in managing data related to the Royal Navy's warships. In that respect the role can be based in either Eurostep's St. Asaph office or home-based in the Bristol or Portsmouth areas.
Candidates would be expected to have a selection from the following:
Experience, preferably in the Aerospace & Defence industry, as an IT professional, preferably in a Solution or Information Architect role
Understanding of PLM (Product Lifecycle Management) and associated processes
Understanding of Enterprise Architecture, Tools and modelling (UML and SysML)
Experience of analysing business needs, specifying requirements and designing solutions
Systems Engineering experience
Knowledge of applicable standards such as ISO STEP, PLCS and the AIA/ASD S-series specifications
Excellent communication skills and people skills
Proven track record in contributing in a team-oriented environment
Bachelor's Degree or higher in Mechanical or Manufacturing Engineering, Computer Science or similar
Military/defence experience with involvement in Logistics Support Analysis, Systems support
Eurostep is a unique company and are world class in handling product data for cross enterprise collaboration. Training will be provided around ShareAspace and the typical problems and solution patterns we are involved in delivering.
The candidate would become part of Eurostep's Specification & Design Team. Eurostep operates in Europe with offices in Sweden, France, Finland and UK. Our teams are international with members from across Eurostep. The Specification & Design team are our experts on designing solutions for our customers. Their activities include business analysis, identifying business needs and determining the best ShareAspace based solution to business problems. The Specification & Design team also provides the business domain knowledge together with the understanding of our customers' business, defining best practice processes and designs patterns.
It is important that you want to make a difference together with us and have a strong delivery mindset!
What do we offer:
Innovative projects with the latest in IT
International network of colleagues
Challenging work for Blue Chip customers
Strong team feeling
Flexible working hours e.g. with the opportunity to work from home sometimes
A stable and growing company with 25 years' experience
It is important that you want to make a difference together with us and have a strong delivery mindset!
Practical information
Location is UK, St Asaph, but we are open to a home-based office if you are the right person. To apply you need to have the right to work in the UK and be prepared to work in the defence area. You apply by sending your CV and application letter to recruitment@eurostep.com. If you have any questions about the position you are welcome to contact Mattias Larsson, Team Manager at +46 70 608 08 18 or Nigel Shaw, Country Manager UK at +44 1745 582008.
We look forward to receiving your application before the end of April 2019, we will start recruiting right away and the position could be filled before last date of application. Send in your application right away!
Diversity is a key for success so Eurostep welcomes and encourages applications from diverse backgrounds related to gender, age, ethnicity, culture, race, religion and belief, disability, nationality, sexual orientation and gender identity.
Inclusion and diversity are fundamental, providing an environment where everyone brings their own experience, talent and culture to their work. And together we become Eurostep and create Eurostep culture. We welcome you to be an Eurostepper!
If you would like to be considered for employment opportunities with Eurostep and need special assistance due to a disability or accommodation for a disability, please call our CPO at +46 73 914 15 62