A few weeks after Microsoft Inspire 2020, I am happy to map the Eurostep view of the world in regard to Satya Nadella's presentation. It is very satisfying to see we have so much in common. The shared values and shared vision has been the foundation for our partnership that has lasted for about 15 years already, and is continuing to grow stronger every year! In 2020 we have taken our next step together, from Eurostep being a Gold ISV Partner to Eurostep becoming a Co-sell Ready Partner.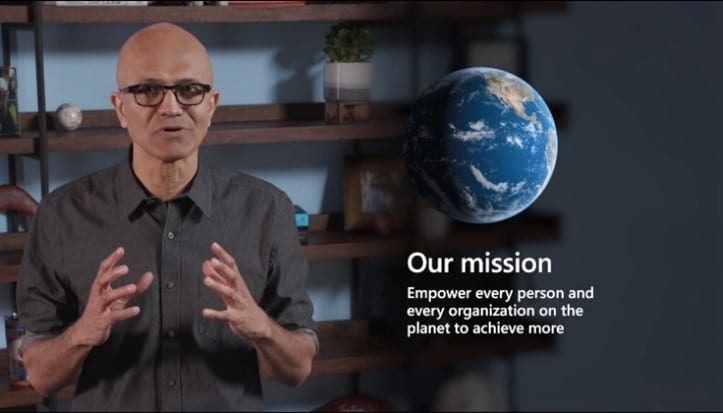 We expressed our vision 20 years ago as "Empower people and business by game-changing product data collaboration". Empower is the keyword and while Microsoft has a huge portfolio, ours is more focused towards product data and collaboration. However, there is a clear link between doing more and collaboration. We are all well aware of the power in working together. We believe collaboration and doing more also calls for the use of standards and openness, which in our case we do by contributing to and implementing key engineering standards such as STEP and PLCS, with open REST APIs in ShareAspace. Adding value to good and powerful standards and stop re-inventing the wheel to move forward.
Eurostep vision and mission
To empower people and business by game changing product data collaboration.
Our mission is to provide outstanding product data sharing software and solutions for collaboration. This software should make product data sharing and re-use easy and secure. The scope is across disciplines and enterprises, over time, and with an integrated product data lifecycle view.
We do this by engaging in product life cycle data standards development, supporting the standards in a pragmatic way with ShareAspace, and using enterprise software with high user acceptance and low cost of ownership. We influence at user, organization and industry levels.
When Satya continued talking about Empowering People, Engaging Customers, Transforming Products and Optimizing Operation – we recognized ourselves and our mission statement with emphasis on the value of data and its easy re-use. In the PLM domain, this relates to both the Digital Twin and the Digital Thread. With a life cycle & a cross-functional, cross-enterprise view of products, systems and services – where the data-driven processes are key. For the democratization of product data, we believe it is important to allow any user, with the correct access rights, to create and use product data without being forced to buy expensive PLM software. Our vision is such data should be easily integrated into the Office and Office 365 environment to deliver engineering data for further processing in easy to use BI and analytics tools. This engineering data will then become available to the whole organization including supply chain, purchasing, quality and C-level functions.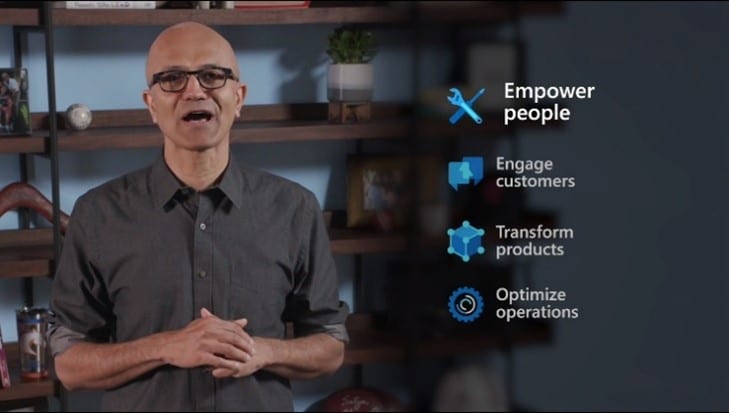 Product data often means serious Intellectual Property management. Like Microsoft, Eurostep is focused on making sure the underlying technology is there to support the business, it must be there in order to deliver added value. Unless you manage Security, Compliance and Identity business is at risk. Eurostep has with our software ShareAspace always viewed business ethics and security as key, using Microsoft technology but also adding security features like ownership of fine granular data. We stay committed to secure collaboration and controlled data sharing. This is reflected in our recent release of a ShareAspace based product to manage Export Control and ITAR.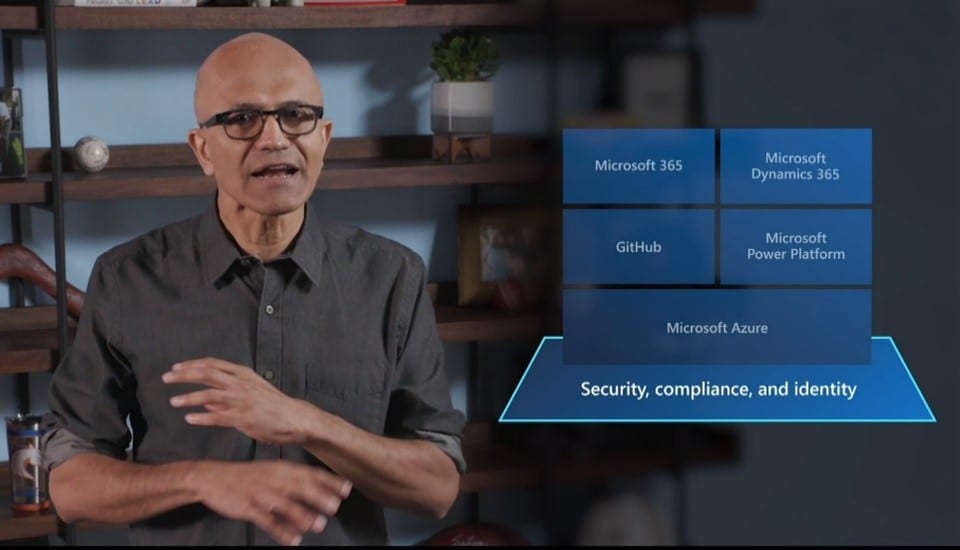 Finally, we share a lot more with Microsoft. The new-born Microsoft is brave and no doubt successful. We are both making a difference. Most importantly Eurostep, Microsoft and our partnership are dedicated and trusted. And this is a great feeling!
The core values of Eurostep
We want to make a difference
We are brave – we have the courage to challenge
We want to be successful – we like to win
We are dedicated – keeping promises
We are trusted – because we care